More than 9000 people from Ukraine have already found shelter in Switzerland from the armed conflicts in their country. Among these refugees are also dance athletes, to whom the STSV would like to offer unbureaucratic, easy access. About 10 Ukrainians have already started training at the TTZ and DUZ. The two Zurich clubs spontaneously support them with the necessary equipment and let them participate in the trainings free of charge. For further extraordinary help, the association can be contacted.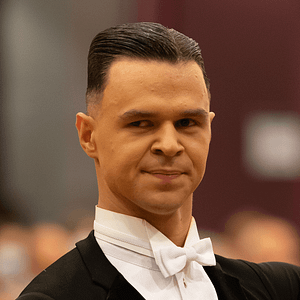 In order for the couples to be able to participate in Switzerland and in the tournaments, the federation provides them with the necessary tournament licences free of charge. This automatically gives them access to the registration portal. For this purpose, the STSV has set up the "Ukrainian Dancesport Community Suisse (UDSC Suisse)". Volodymyr Kasilov, the Swiss Standard Champion with Ukrainian citizenship from DUZ, supports the STSV secretariat as the contact point for this community.
The clubs can register the sportsmen and sportswomen concerned with the STSV in the usual way with the "Member Registration" and the "Licence Order 2022" and the note "UDSC". Of course, the sportsmen and women from Ukraine are also free to register as active members with an STSV member club under the respective conditions.